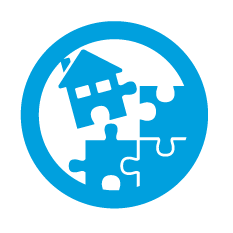 RESTART SUPPORT WORKER
The Saltbox Application form must be completed to apply for this position (see below).
In Restart, you will work as part of a team to successfully resettle ex-offenders and or the homeless into the community and provide ongoing support to achieve and maintain independent living. The role is a Fixed Term contract for 12 months, full-time 35 hours (some flexible working may be required), and is subject to 6-month probationary review.
Salary – £17,500 – £19,500
Hours – Full time – 35 hours – Monday to Friday 9.00am – 4.30pm (some flexible work may be required)
Responsible to: Senior Support Worker
Summary of duties
Prior to release and in consultation with the Prison and Probation services to undertake an induction programme
Undertake risk assessments for each client and recognise the changes in risk level, taking appropriate action
Assessing the practical and emotional needs of a client and drawing up a Client Pathway plan, working with clients to identify their needs and risks and their short and long-term goals.
Full job specification available here
The Application form for this position (download here) must be completed and returned to helenp@saltbox.org.uk or posted to Helen Platt, Bemersley House, Gitana Street, Hanley, Stoke-on-Trent, ST1 1DY
Priority interviews will be allocated to candidates who best suit the criteria for the role.