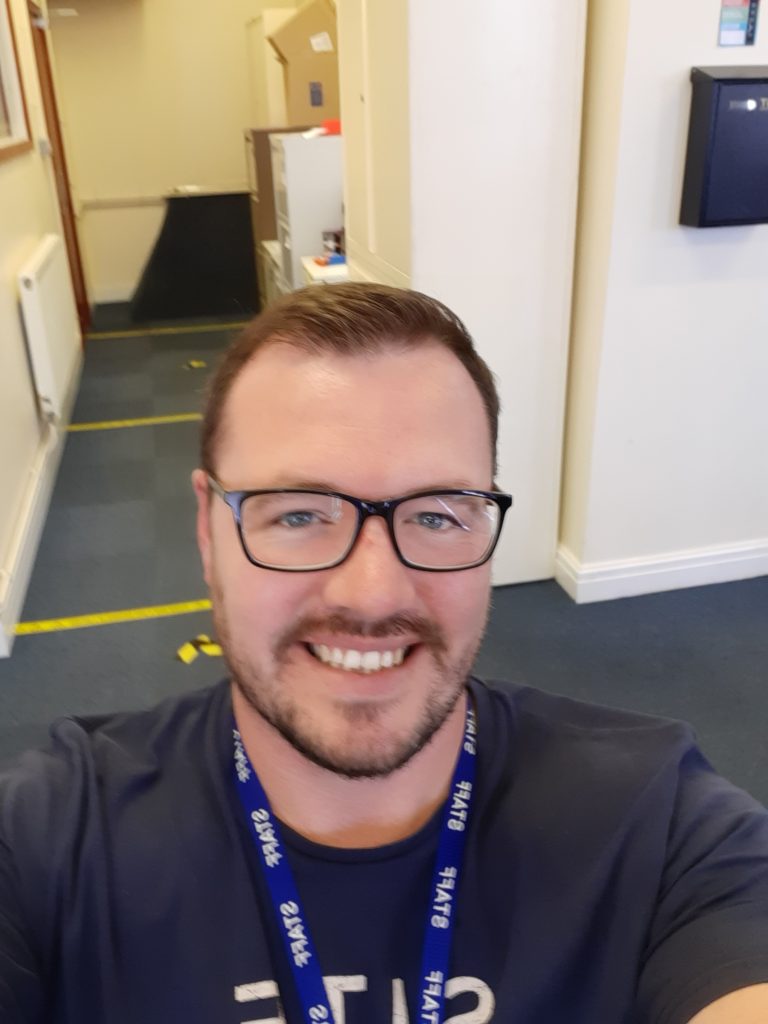 This week we caught up with Chris Lowey who is the Senior Maintenance Worker in our Restart service. Chris tells us about his time working with Saltbox and also what a typical day looks like. To keep up to date with potential vacancies in our property team please see our jobs page, here.
What is your background and how long have you been with Saltbox?
My background is in property maintenance and high-level logistics. I have been with Saltbox for approximately six months.
What does a typical day look like for you?
I am the Senior Maintenance Worker so my day starts with organising the maintenance and domestic teams with their work for the day including any collection of materials. I then go on to the paperwork side of my role that includes times sheets, job sheets, and daily / weekly updateable live documents. I then go out on repairs and maintenance issues that are not covered by the team for that day and also any emergency call outs. I also cover potential new property visits and have daily meetings with fellow management to discuss any issues or improvements.
What's the most rewarding thing about the job you do?
The most rewarding part of my job is the variety of work that we carry out and also seeing and speaking to some of the clients we have in service. We have some real characters and they make some of the not so nice jobs not so bad after all.
What would you say to someone who is interested in joining the team?
If you are looking for a job where no two days are ever the same and want to work with an organisation that actually cares about you and wants you to succeed then look no further. Yes, you may occasionally have a bad day but working for Saltbox you can guarantee that there will always be someone you can talk to and will cheer you up. I gave up my own lucrative business to come and work for Saltbox and I can honestly say it was the best decision I have ever made when it comes to a career with a future.